PTBi-Rwanda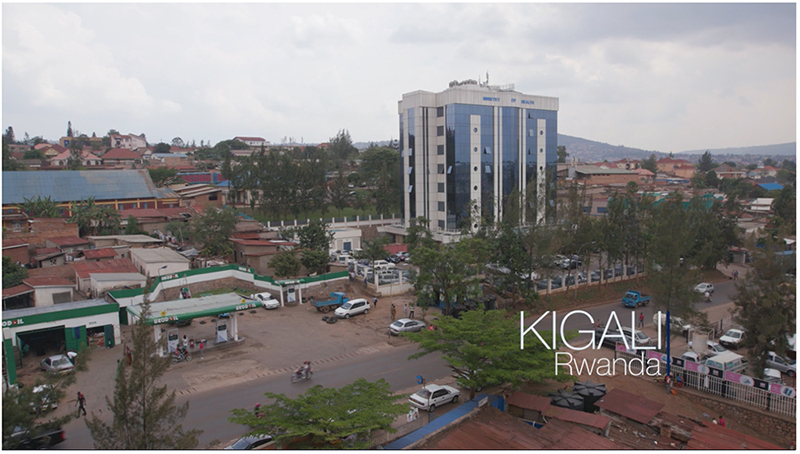 Drawing on previous research in the US that shows group care can reduce preterm birth rates, our work in Rwanda focused on group antenatal and postnatal care (referred to as prenatal and postpartum in the US). Dr. Sabine Musange, from the University of Rwanda in partnership with Rwanda Biomedical Center, led the effort. PTBi-EA conducted the largest cluster randomized control trial of group antenatal and postnatal care in the world.
Design: To test our hypothesis that women receiving group ANC would experience a greater gestational age at birth (a measurement of prematurity), we implemented a cluster-randomized trial in 36 primary health centers across Rwanda between May 2017 and May 2019. We examed outcomes of 8,843 women in the largest cluster-randomized controlled trial of group ANC to date.
Intervention: The final Rwanda group care model, developed by the Technical Working Group, consisted of four total ANC appointments in alignment with the 4-visit Focused ANC model. Half of the intervention and half of the control sites were also given a secondary intervention that included urine pregnancy testing by community health workers and ultrasound offered at the health center during antenatal care.
Results: This rigorous evaluation of group ANC showed no impact on preterm birth, as measured by GA at the time of birth, with an average GA of 39.3 weeks for both the standard and group ANC groups. Similarly, we saw no significant differences in secondary outcomes such as attendance at 4 ANC visits. However, the trial data, program monitoring data, and qualitative findings reveal important insights including a strong preference towards group ANC by both women and providers.
Read more about our results and secondary analyses in our Rwanda study report.
Rwanda Team